In order to increase awareness on the gender-based violence against women and girls, women federation has facilitated series of folk songs in the project areas. Songs were designed and developed based on the women's land rights and VAW. These songs are staged at the public places at afternoon. Men and boys are the main target groups of the wider campaign. On 16 May, folk songs were staged at Vanganpar bazer, Bahirdia, Jalmalia, Kalekharber, Mongla, Janjania, and Chadpai bazer.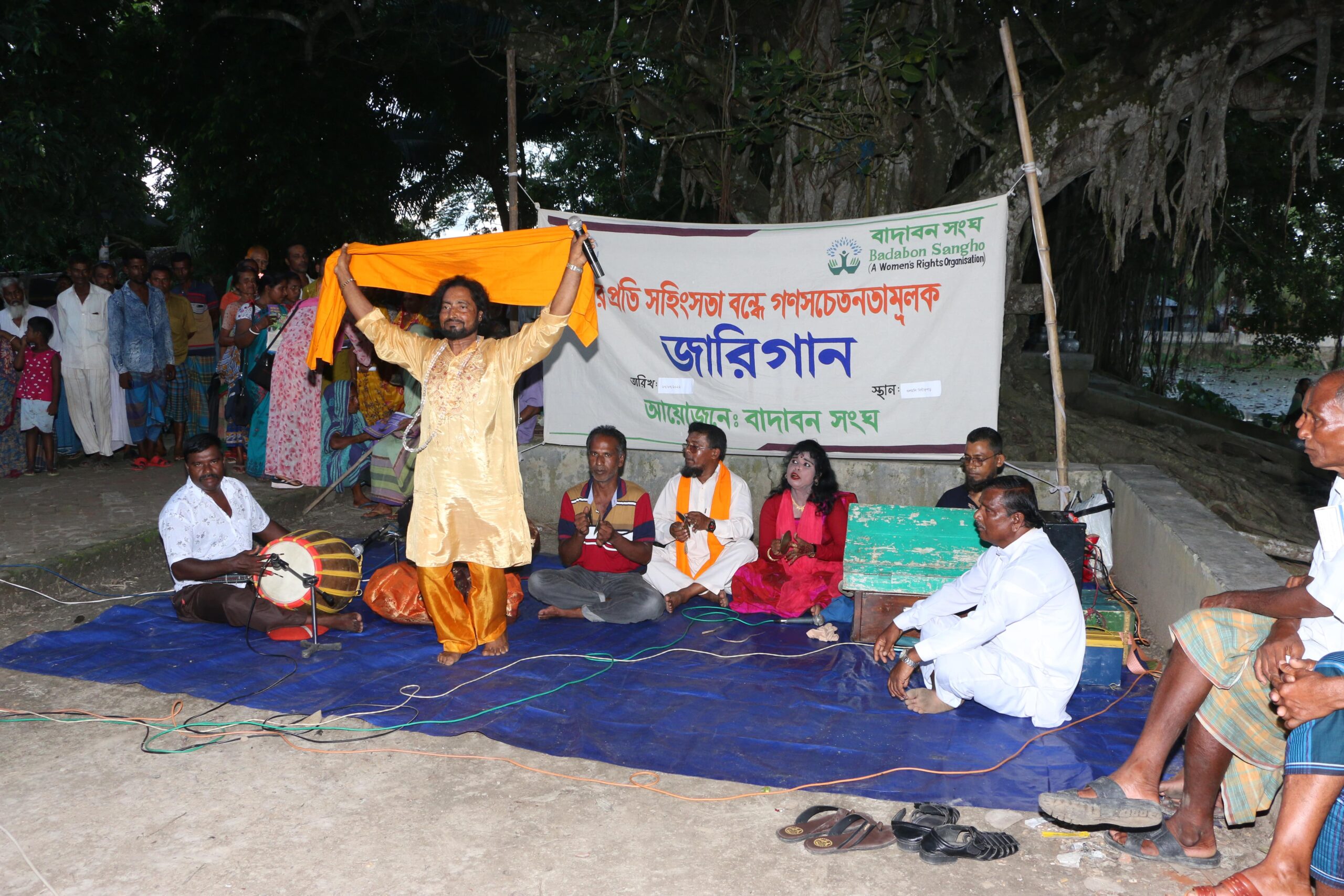 It is estimated that 500 peoples are enjoying each folk songs with local dialect. There was discussion in between folk songs for explaining the messages of songs. Team asked questions to communities particularly how they understood the message and then the community has been coming up with answers.
It is estimated approximate 9,000 peoples have enjoyed the folk songs and understood how to report in case of VAW.