In collaboration with Bagerhat district legal aid committee, group members were organized and observed the National Legal Aid Day on 28 April 2022. Day was began with colorful rallies and ended by discussion meeting. Badabon Sangho's group members were joined in rally, prepared a stall and participated in the meeting. Rally was decorated with t-shirt, caps and masks- Badabon Sangho has provided cap and mask for participants. Other organization has provided t-shirts.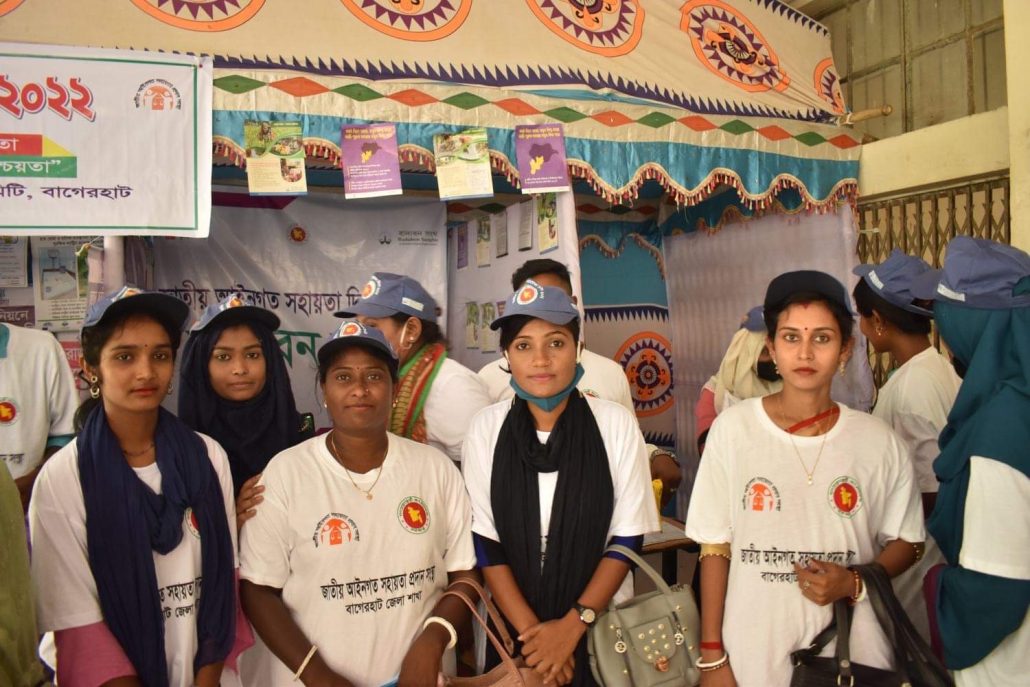 A stall was prepared with leaflet, posters and banners, and members described the group's activities in response and protect gender-based violence against women and girls to guests. About 850 peoples including lawyers, journalists, group members and volunteers were participated in the rally and discussion.
Legal Aid Officer, Badabon Sangho, Surya Akter was talked in the discussion. In addition, a survivors was shared her experiences and how she was supported by the group activities.